From chopping board to keyboard, trans-contamination is your enemy. Let TechDisinfect tailor a bespoke plan for you to keep all your IT equipment safe where food is being prepared. For everyone's wellbeing and safety.
Trusted manufacturing and packaging processes have been the 'hallmark' of our food industry for generations… now IT devices are used. How clean are these items really? and how do they impact our WELLBEING?
We have tested many everyday IT devices in a lab and have found infectious viruses such as Norovirus, Hepatitis B & C and bacteria such as Mycobacterium Bovis, Escherichia Coli, Pseudomonas Aeruginosa and many more, on keyboards, computer mice, phones, screens and pretty much all shared devices such as Printers.
IT device hygiene is crucial
Stringent controls keep the contamination of foods to an absolute minimum within the food manufacturing and processing industry. TechDisinfect IT Disinfection processes are similar. We are 100% committed to the wellbeing of our clients and the public you provide for.
We're proud of our systems and the processes we utilise such as specialised cleaning products free of Alcohol, Quats and PHMB so as not to contaminate food but highly effective products designed to kill bacteria/viruses found on IT devices, PC's and tablets at food manufacturing sites.
After a thorough assessment, TechDisinfect set up pop-up PC and laptop cleaning station on site, where food process personnel and admin staff can bring their devices to get them assessed, disinfected and 'techclean.'
For ease of convenience, TechDisinfect processes are unique. Our friendly professional staff will setup a pop-up IT device disinfection station, where your staff can leave their devices and return to work, knowing their devices will be returned to them 100% disinfected.
It takes approximately 5 minutes per device depending on its condition. As with all the different types of industries we service, TechDisinfect can also create educational wellbeing programs to create awareness within the Food Industry.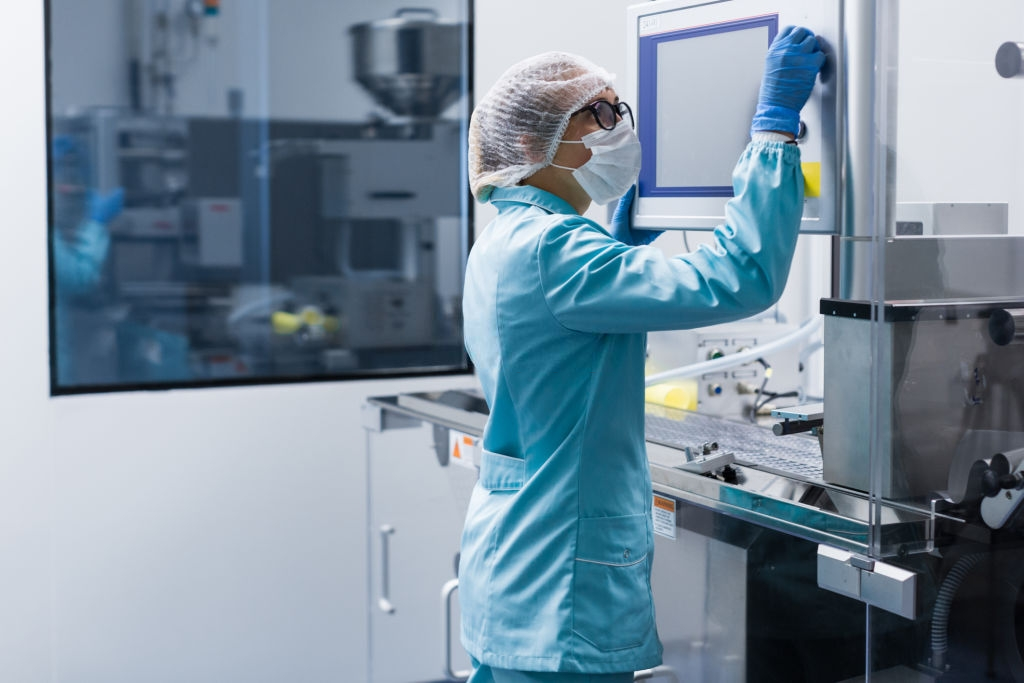 Help your business to raise the bar in cleanliness standards and help demonstrate 'best practice'
Help your business to reduce damage to IT devices, such as 'keyboard banging' that will never address the problem! 
Help your business to encourage 'a clear desk policy' & 'screen lock' for business confidentiality
Help your business to encourage a 5 minute break 'away from the screen' to comply with HSE and H&S regulations
Help your business to promote a culture of self-driven Wellbeing Awareness initiatives in your organisation
Certified cleaning products, especially designed to kill bacteria and viruses harmful to your office environment
No adverse skin reactions from our certified cleaning products which are highly effective against deadly viruses such as Coronavirus, Norovirus and many more
All your IT devices will be maintained at the highest standards which your staff will really appreciate
TechDisinfect are a Manchester based service company specialised to provide vital services such as IT equipment disinfection, computer cleaning services, food industry facilities services and have partners who can provide with food industry cleaning services to your food production facility right across the UK.
TechDisinfect will expertly and professionally disinfect all types of IT equipment such as Workstations, Laptops, Phones, Printers, Scanners and Tablets for wellbeing and hygiene purposes.
"Now I have seen the quality of work and the evidence of how the bacteria spreads, it is must have services. I would say to any business that it is an investment not only in looking after your equipment, it is an investment in looking after your staff at the workplace."
"We have engaged services of TechDisinfect to make sure that all our I.T. devices and technology are professionally disinfected for everyone's safety at our school."
"Karim reacted to our request in a very quick manner and was more than helpful under such circumstances. We now feel that we have been able to send our employees home under such extreme Covid-19 circumstances with professionally disinfected devices."
"We invited TechDisinfect to clean our workstations/Laptops/TVs/Office devices and they provided excellent professional services. Karim and his team made sure all our devices look brand new and fully disinfected...which helped my hay fever no end! From the health and safety consultation to the cleaning of the workstations it couldn't have been better."
"Karim and his team at TechDisinfect are, in my experience, people of the very best sort.... and professionals of the highest order. They are clear and efficient in their communications pre site visit; take great care cleaning in situ.... communicating on findings and progress as they go; and they do a great job all-round, leaving desk top computers, monitors, keyboards, printers, tablets and mobile telephones spotlessly clean."
"TechDisinfect have provided a valuable service to one of our Schools's as part of the Covid-19 strategy for re-opening from Lockdown. The staff feel re-assured that all devices are now fully disinfected and safe. We are proud to partner with TechDisinfect and would highly recommend that anywhere there is technology in use, this service is invaluable."
An employee from an underwriting company has sued the company for compensation of over £250k plus legal costs. The claim was made that she has
Read More »